A Student's Guide to Cooking Christmas Dinner
Posted on 15 December, 2016 by
All Posts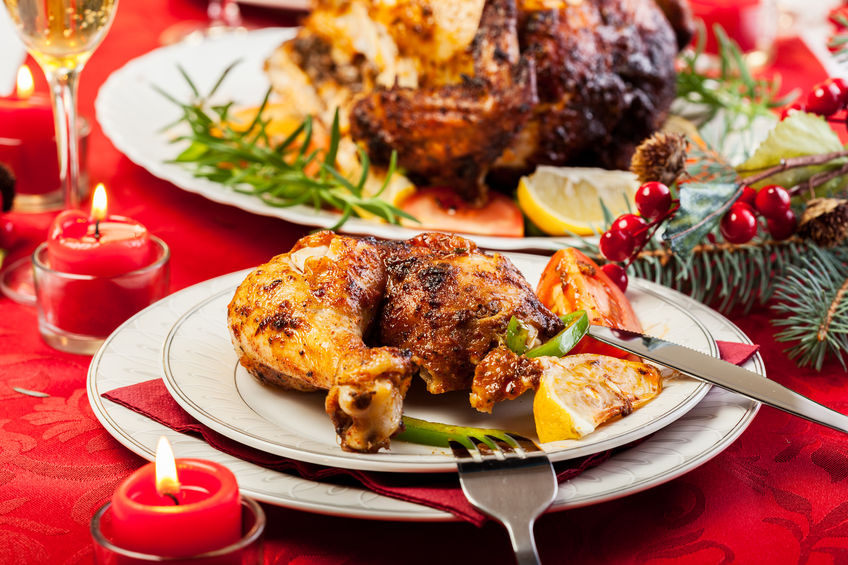 While you may be heading home for Christmas, it can be fun to do a Christmas dinner with friends and housemates. It doesn't have to be ritzy, and you can take advantage of one of the great deals Lancaster's restaurants have to offer. Or, if you want to cook in your student home, check out our guide below...
Shopping
There is no reason to buy the most expensive ingredients from the most expensive place. For your vegetables, hit up Lancaster's vegetable market or the discount shelves at the supermarket. Get some packs of instant stuffing mix. You can get them for as little as 15p a pack, and they can be pepped up with herbs and spices. Pre-made yorkshire puddings are also affordable and quick to cook. Consider whether you want to make your own gravy or use instant granules (which will be quicker).

For meat, consider alternatives to turkey. The cost of a small turkey will be a at least £3.10 per kg, so expect to pay at least £9 - and that's at Aldi, and likely to rise the closer to Christmas you get. A crown of meat will be cheaper than a full turkey, and need less prep. A chicken will be cheaper still, and other cuts, such as fillets or thighs, are even more affordable. Premade veggie roasts can run as little as £2-3. For vegans, there are tofu based alternatives. If you are making your own, try Lancaster's oriental supermarkets for super cheap firm and silken tofu packs. Firm tofu can get a 'meatier' texture if you freeze it ahead of time.
Prepping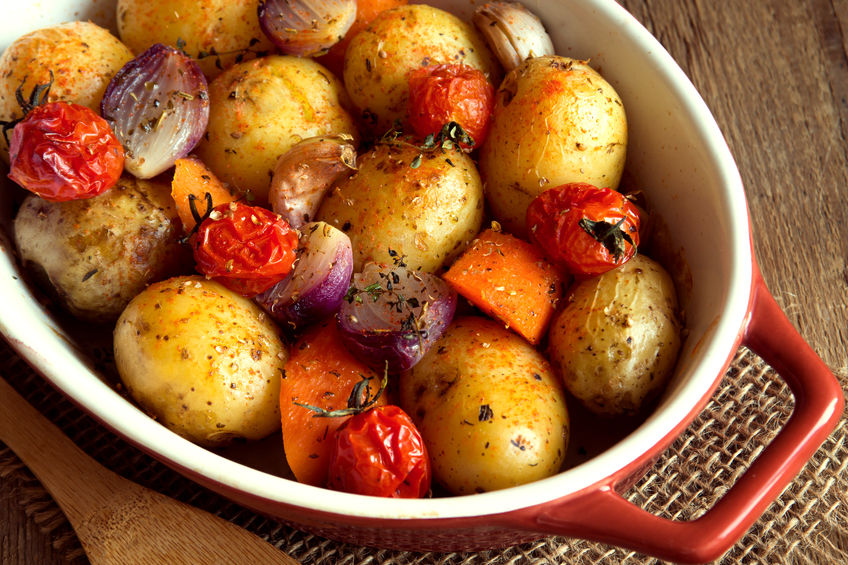 Peel, chop all your veggies. Boil your roasting vegetables well ahead of time, and make sure the pan doesn't boil dry. With your main roast, baste and stuff according to taste and leave it to settle. Many people choose to top their poultry with thin sliced bacon. Crowns and cuts of meat can still benefit from a glaze. Premade veggie options will need much less prep, although tofu may need pressing to remove excess liquid. Make sure any frozen items are defrosted. Make *double sure* any meats are fully defrosted before they go into the oven.
Cooking
When the roast is done, take it out and let it 'rest' for fifteen minutes before carving. This step can usually be skipped with veggie options. Pop the stuffing into the oven to crisp, along with any extras - such as kilties, yorkshire puddings. Unless you decided to make gravy from scratch, now is the time to mix the gravy granules. Boil any other vegetables now, such as broccoli or sprouts.
Finally, just carve, plate up and enjoy!
Finishing Touches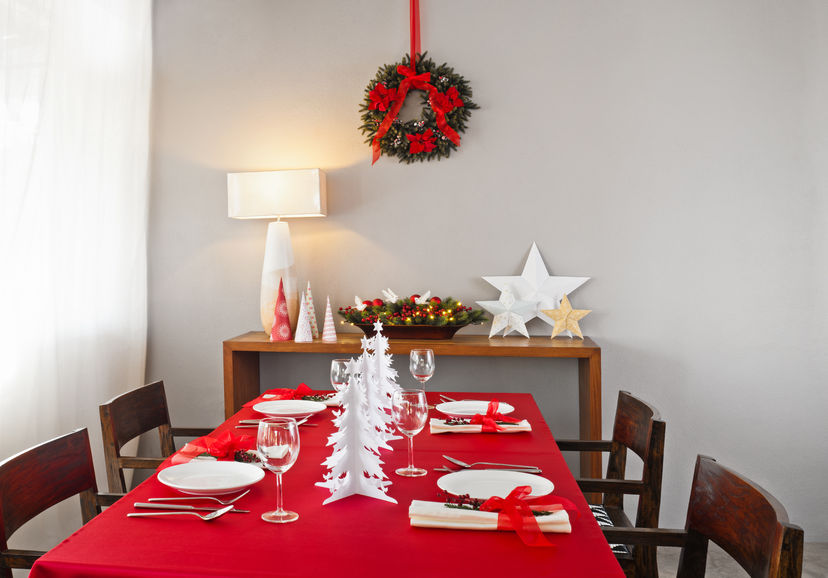 You can buy or make some great little finishing touches to make your table really sparkle. Here, the bargain shops (and craft paper) really come into their own.
Christmas table cloth
Seasonal candles
Make paper snowflakes
LED fairy lights
Cheap crackers (the cheesier the better)
Paper streamers
Festive paper cups
Metallic place settings
So, are you planning a pre Christmas dinner in your student digs? Are you heading out?

This entry was posted in
Guides
and tagged on 15 December, 2016 by .