Staying in Lancaster this Summer?
Posted on 26 June, 2023 by Peter
All Posts
Attention, Lancaster students! As the summer sun graces our vibrant city, it's time to embark on an unforgettable adventure right here in Lancaster. While some may jet off to distant lands, those staying in town can revel in the hidden treasures that await. From enriching cultural experiences to thrilling outdoor escapades, Lancaster has an abundance of incredible activities that will make your summer stay absolutely extraordinary. Get ready to unlock the magic of Lancaster with this ultimate guide to an unforgettable student summer.
1. Immerse Yourself in Cultural Delights
Lancaster Castle: Step back in time at the iconic Lancaster Castle, steeped in centuries of history. Explore the ancient walls, visit the historic courtrooms, and discover captivating tales from the past. Guided tours will transport you to a bygone era, while the awe-inspiring views from the castle ramparts will leave you spellbound.
The Dukes Theatre: Indulge your artistic side at The Dukes Theatre, where captivating performances and thought-provoking productions come to life. Catch a play, immerse yourself in a gripping film at the cinema, or simply unwind at the buzzing café-bar. The Dukes promises an enriching cultural experience you won't want to miss.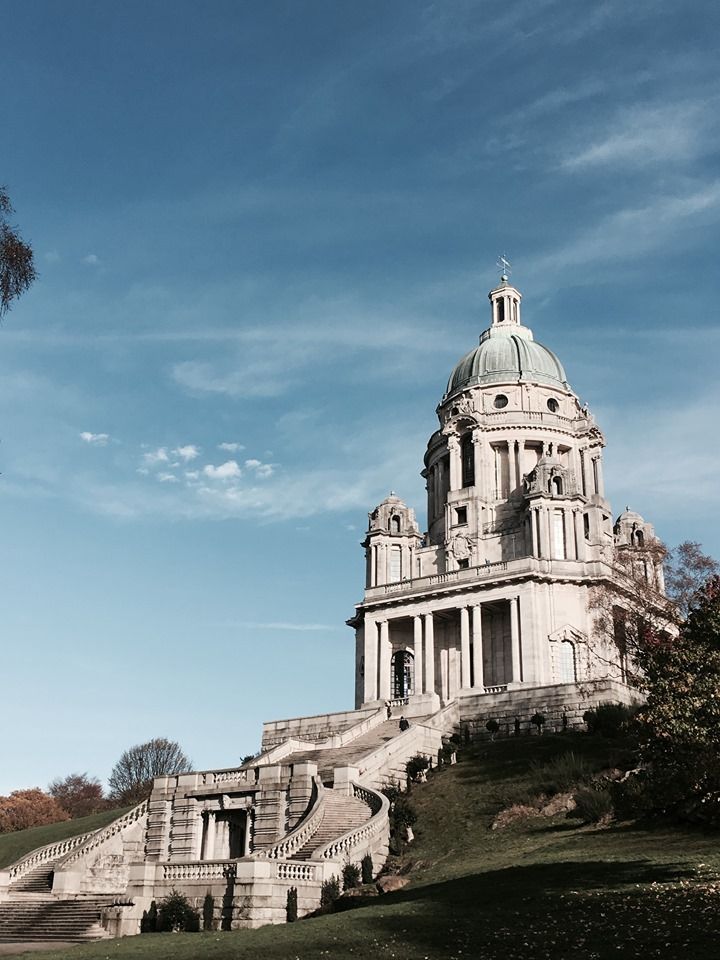 2. Embark on Outdoor Adventures

Williamson Park: Nestled atop a scenic hill, Williamson Park offers breathtaking panoramic views of Lancaster and beyond. Wander through stunning gardens, enjoy a leisurely boat ride on the lake, and don't forget to visit the enchanting Butterfly House, where delicate wings and vibrant colours will transport you to a magical realm.
Lancaster Canal: Discover the tranquil beauty of the Lancaster Canal, perfect for serene walks, cycling, or even a relaxing canal boat trip. Explore the towpath, breathe in the fresh air, and soak up the picturesque scenery. This idyllic waterway is your gateway to serene summer moments and peaceful reflection.
3. Student-Friendly Hotspots
The Bobbin: A quintessential student haunt, The Bobbin is the epitome of laid-back cool. This cozy pub offers an array of drinks, from craft beers to refreshing cocktails, all in an inviting atmosphere perfect for unwinding with friends. Live music and entertaining events make The Bobbin an essential stop on your summer social calendar.
The Sugarhouse: Looking for a night of energetic revelry? Look no further than The Sugarhouse, Lancaster's legendary student nightclub. Dance the night away to electrifying beats, mingle with fellow students, and create memories that will last a lifetime. With themed parties and unforgettable nights, The Sugarhouse is the ultimate destination for summer fun.
4. Savour the Local Flavours
Lancaster Street Food Market: Treat your taste buds to a culinary journey at the Lancaster Street Food Market. Delight in a diverse array of mouthwatering street food, bursting with flavours from around the world. From sizzling BBQ delights to delectable sweet treats, this market will satisfy even the most discerning foodies.
Local Cafés and Bakeries: Take a leisurely stroll through Lancaster's streets and discover charming local cafés and bakeries. Indulge in freshly brewed coffee, savour delicious pastries, and engage in vibrant conversations with the friendly locals. These hidden gems will become your go-to spots for cozy summer mornings and delicious treats.
Whether you're staying or going, Mighty Student Living wishes you an incredible summer!
For students opting to spend their summer in Lancaster, the city is a treasure trove waiting to be explored. Whether you're immersing yourself in the rich cultural experiences, embarking on thrilling outdoor adventures, enjoying student-friendly hotspots, or savouring the local flavours, Lancaster offers an unforgettable summer staycation!