TOP 9 Perks of Living Off-Campus
Posted on 30 November, 2020 by Peter
All Posts
When looking for your student accommodation, every student needs to choose between living on campus or off-campus. This decision is even more important when studying at Lancaster University, as the University itself is not in the town, so the decision is literally between living at the university, or living in Lancaster City Centre and taking a short bus ride to the campus.
There is also a second university in Lancaster; the University of Cumbria. Although this university has a campus and a limited number of student halls, students of Cumbria ultimately need to decide what's better; university halls or off-campus accommodation.
So what's better?
To help you decide, we've compiled a list of the benefits of living in Lancaster and choosing off-campus student housing.
1. Better Prices
We have student houses in Lancaster for anyone, whatever your budget is. Accommodation on campus starts at around £110 per week for a room with a single bed, whereas we have student accommodation starting from £90 Per week (and sometimes even lower!), so everyone can find a place with us. We also have some properties that have rooms at different price ranges, for example a single room or a room with an ensuite could be priced lower or higher than the other rooms in the same house. This is the perfect solution for a group of friends who have different budgets but want to live together. Finally, all our student properties that are studios or have 3 or more bedrooms have all bills, TV, TV license and wifi included!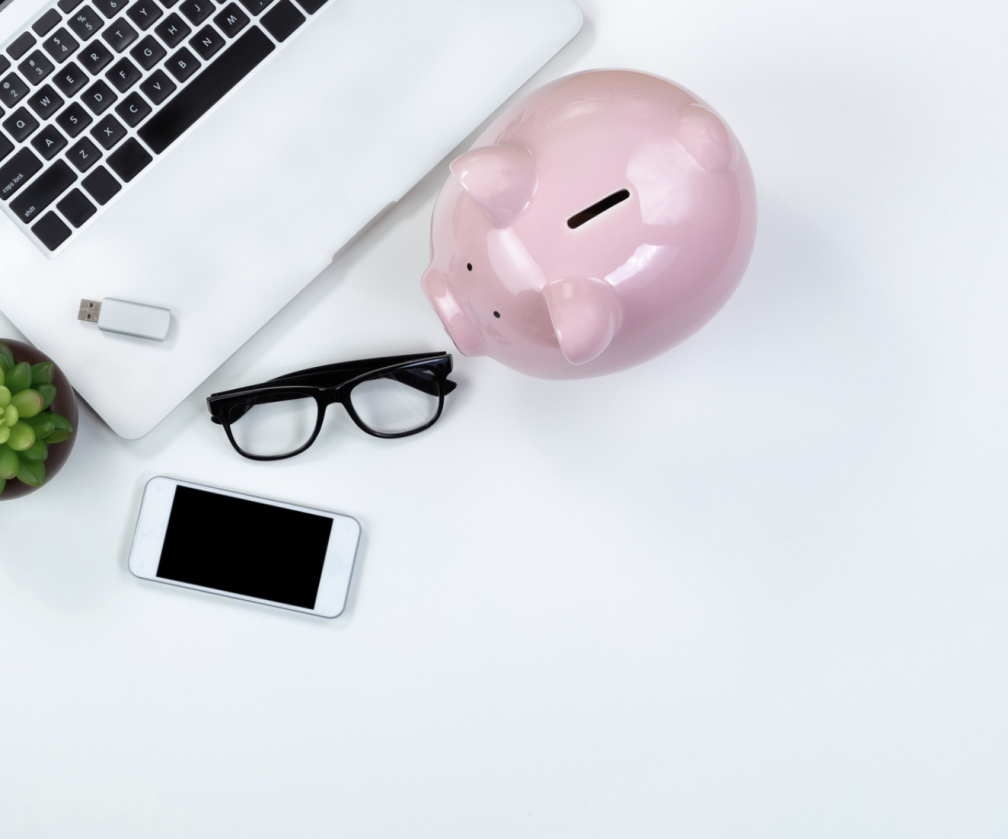 2. Double Beds!
99% percent of our student rooms have a double bed. 100% of campus housing has tiny single beds. Case closed!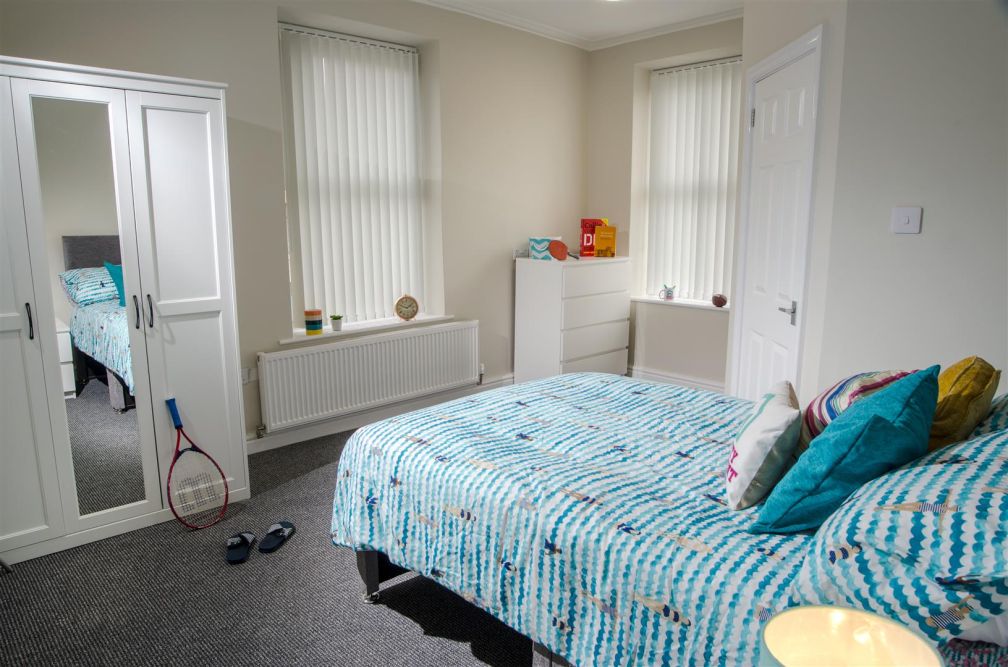 3. Everyone can find their Perfect Pad
From huge 10 bedroom houses to luxury studios, we have every possible student house to offer. We manage over 300 houses that are studios, flats, apartments and shared houses from 2 to 10 bedrooms. And the best thing is that every house is unique - some houses have balconies, gardens, utility rooms or extra storage rooms, others are ultra modern, or traditional. So you really have 100's of options when choosing to live in the town.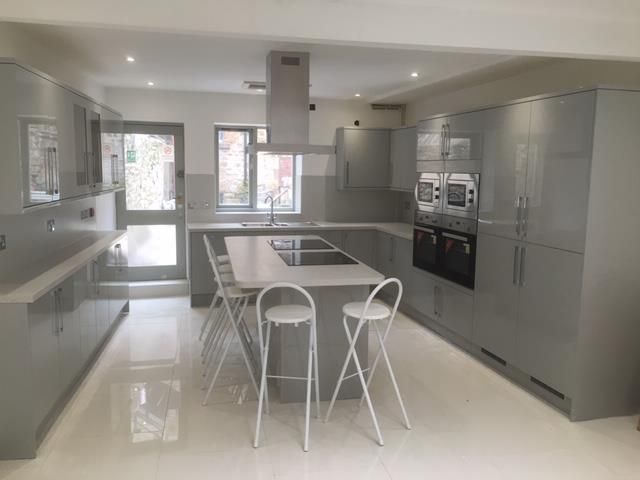 4.Free Laundry Facilities
It might come as a surprise to you if you are a fresher, but there are no washing machines or dryers in campus accommodation! Every college has a laundrette and each wash costs £2.60, and dryers cost an additional £1.30 (alumni tip: usually 1 drying cycle is not enough as your clothes come out damp). Also, the laundrette operates via top-up cards, so you always have to make sure you have enough money on the card before visiting the laundrette.
On the contrary, all of our houses are equipped with a washer and some of them have a washer dryer and even a dishwasher (woohoo!). And, as mentioned before, all bills are included so you don't need to worry about laundrettes and card top-ups.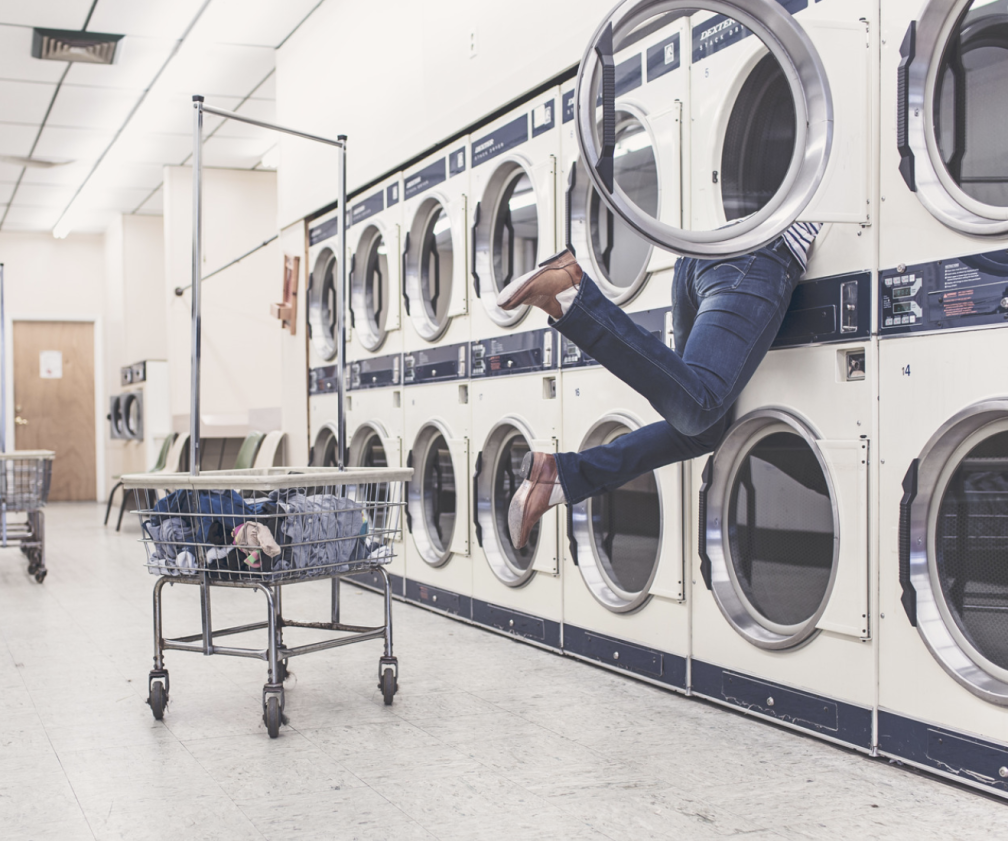 5. Easy Shopping
Recently a few new supermarkets opened in Lancaster, making it a super convenient and affordable place to live as a student. There is a large Sainsbury's, Aldi, Lidl and M&S, as well as Sainsbury's local and Tesco Express, plus a number of local convenience stores. All of the shops are quite spread out so wherever you live you will have a shop nearby.
Lancaster Campus has 2 convenience stores that are more expensive and have limited products. Also, one of the stores is located in Pendle college, so it's quite out of the way for half of the campus.
And not forgetting that there's a variety of totally unique local shops in the town. Lancaster has one of the highest numbers of independent and artisan shops in the whole of the UK. This includes a variety of clothing, homeware and other high street shops dotted around Lancaster City Centre.
7. Best Cycling routes in the country
Lancaster has been named as the TOP UK city for cyclists 2020 and we totally agree! There are so many lovely bike rides in and around Lancaster; Lancaster Millennium Park, along Lancaster Canal, the cycle track towards The Crook of Lune, and Lancaster-Morecambe Greenway, which will take you to the beautiful Morecambe Promenade. There are also bike-friendly routes to get to campus.
The same applies to running enthusiasts - all of these destinations are ideal for running, not to mention the weekly community runs in Williamson Park!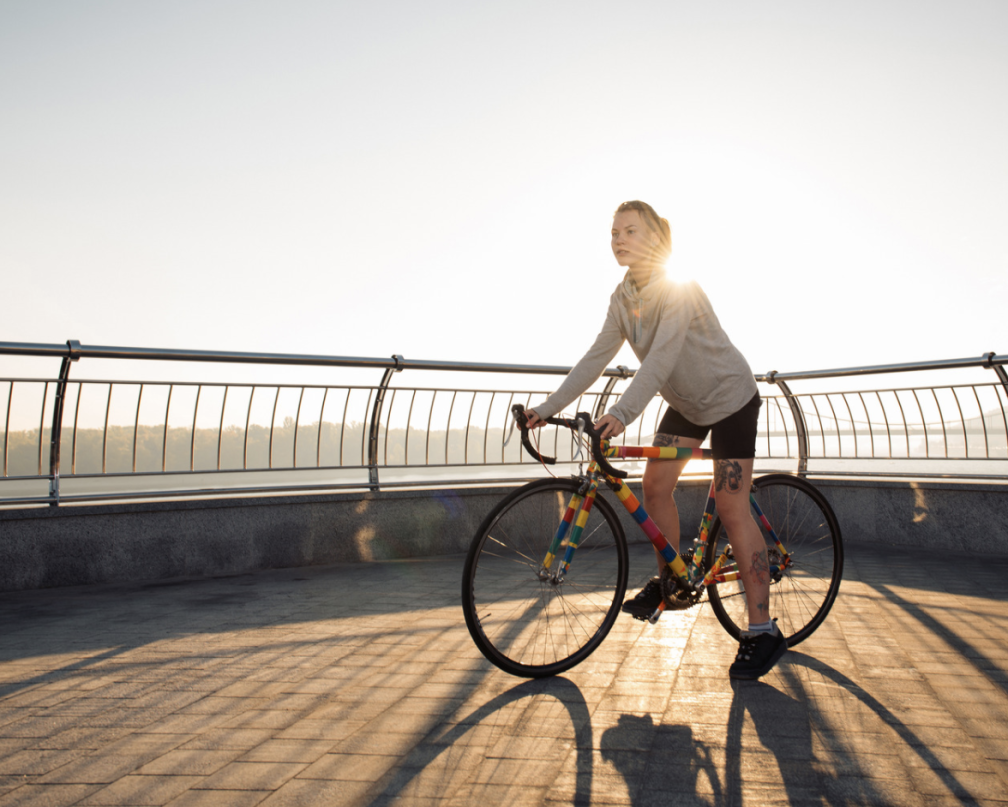 8. Endless Takeaway Options
Not all takeaways deliver to Campus and usually by the time the food comes from the town it will probably be cold! Also, many takeaways in town work later than the food outlets available on campus, so any midnight snack is just one call away when you are in town.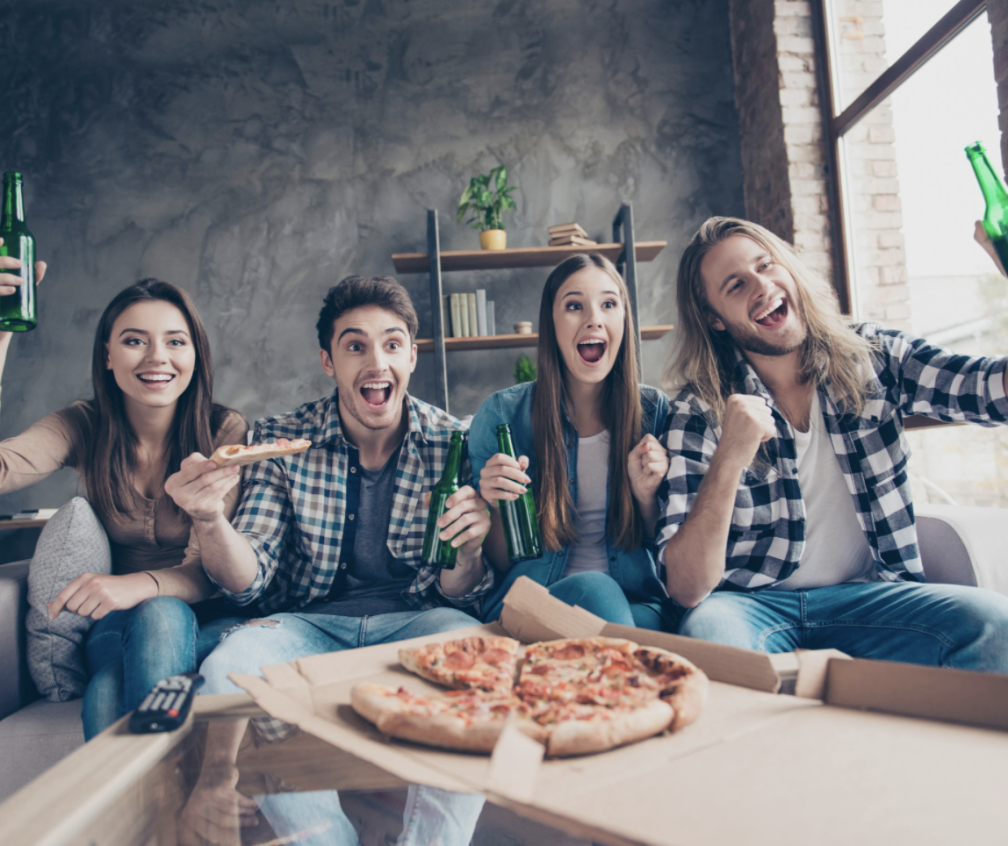 9. Live Together with your Significant Other
All accommodation on campus is strictly just for individual students. If you are looking to move in with your boo, check out our studios or 1 bedroom apartments - they are all available for couples!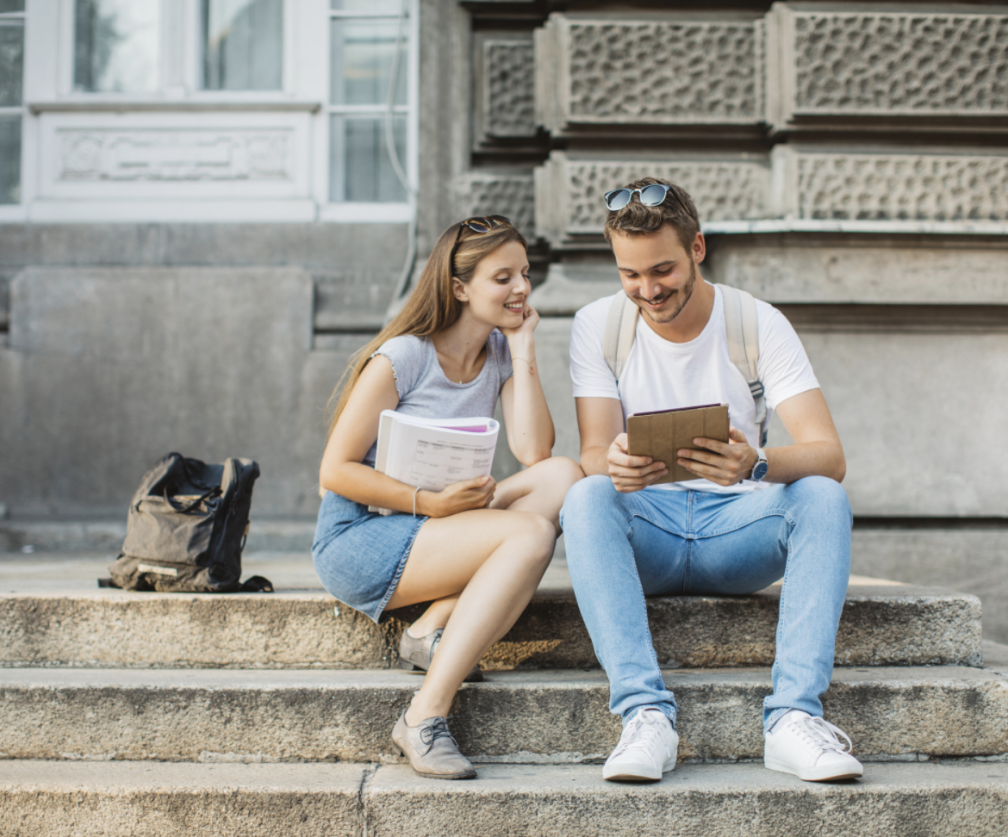 If you are still haven't found your accommodation for the next year - check out our available properties! Or alternatively, drop us an email to [email protected] with your requirements (number of bedrooms, bathrooms & your weekly budget ) and we will send you a list of matching properties to your email!
Safe in-in person viewings as well as online video tours are available.