Leaving your Mighty Student Living Home...
Posted on 29 May, 2019 by Administrator
All Posts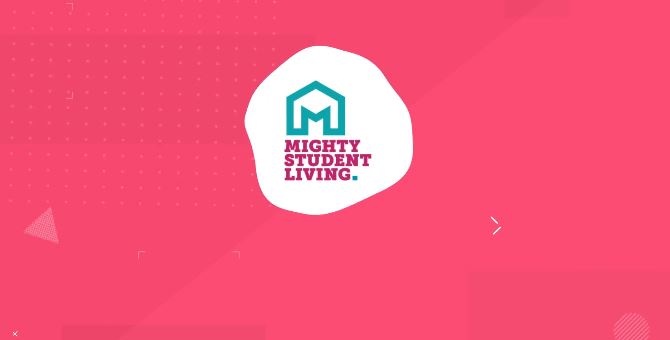 For many of you it is almost time for you to move out of your student house. Please take the time to read below important points that you need to know before you leave. These should help things go smoothly and avoid any deductions from your deposits after you have left.

RETURNING KEYS
Keys MUST be returned to our office at: Mighty House, 83 Bowerham Road, Lancaster, LA1 4AQ Please hand your key directly to a member of staff so they can take your name and student address. If you cannot hand deliver in office hours then please post them through our letter box or send them in secure post to the office address. If you choose to post them through the door or mail your keys then it is very important that you write your name inside the envelope with the key and a description of what the keys are for i.e front door and room number. If you are returning keys on behalf of your housemates then please make sure you have the relevant information listed above. Please note that we need ALL sets of keys back before we can return your deposits. If any tenant does not return their key then they will be charged for the cost of changing the locks.

LEAVING EARLY As soon as you know when you will all be leaving your house and it will be fully vacated, please let us know the anticipated date so we can book in our inspections. If you are in a property with no keys and access with codes only then please email or call the office when you have all vacated. If all tenants in a property leave early then we can do our inspections and return your deposits before the official end date.

HOW TO LEAVE YOUR PROPERTY

CLEANING Properties must be cleaned thoroughly and ALL rubbish removed including bedding, cutlery, pots, pans and basically anything that you brought with you. When cleaning please pay particular attention to the oven, hob, inside of the kitchen cupboards, microwave, kettle, toaster, fridge freezer and under your beds. If mould is present on the silicone in the bathroom/kitchen please ensure that this is wiped off and unblock any drains of food/hair. Please note the garden and external windows need to be the same as when you moved in, the hoover bag emptied and the remote control left in an obvious place e.g. living room. Linked at the bottom of the email are helpful cleaning products to buy.

FOOD Upon leaving the house please ensure the freezer is defrosted and throw out all perishable foods. If you have anything non-perishable e.g. canned or dry foods and wish to donate it then please drop these at the office along with household cleaning items and we can take these to the local food bank. If you don't then please ensure it is also removed from the property.

BINS Upon leaving the property please ensure that the general waste bins and all recycling boxes are left in a secure place. If any of these are missing upon the exit inspection then you will be charged for replacements. Please also note that if general waste is found in the recycling bins OR your general waste is full or overflowing then the council will refuse to collect these and you will be charged.

SECURE HOUSE If you are the last person to vacate the house please ensure that all windows and doors are securely locked

DEPOSITS We only return deposits to UK bank accounts. Overseas students should avoid closing down UK accounts until their deposit has been returned. We must first inspect your house before returning your deposit. We have 14 days to inspect your property but will endeavour to inspect it within 3 days of the last key being handed in provided we have adequate notice. If your deposit must be returned to an international bank account then you will be charged any international fees that apply to this.

HEATING Please try and make sure your heating is turned off or set to minimum now the better weather has arrived so that you help avoid going over your utility allowance. Please turn off your heating when you leave!