Guide to Best Student Areas in Lancaster
Posted on 6 October, 2021 by Peter
All Posts
If you're new to living in Lancaster, then you might not know about all the different student areas that there are. We've come up with a handy guide to help you decide the best area to choose as a student in Lancaster. We go through the benefits of each area and why they might be convenient for you!
Galgate
Galgate is a great area to live in if you want to be within walking distance from Lancaster University Campus! There are 2 pubs nearby (The New Inn and The Plough Inn) which is super handy if you need your pub grub fix! There's also a couple of convenience stores nearby, which can be useful if you just need to nip to the shop! The perfect place to live if you like to travel as well as it's close to the M6 Motorway.
Galgate is the top choice for many postgraduates or students who want to live in a quaint village. You can both walk and bike easily to the Lancaster University Campus. View all our student houses in Galgate!
Bus stops nearby: 4
Pubs: 2
Cafes: 1
Convenience Stores: 2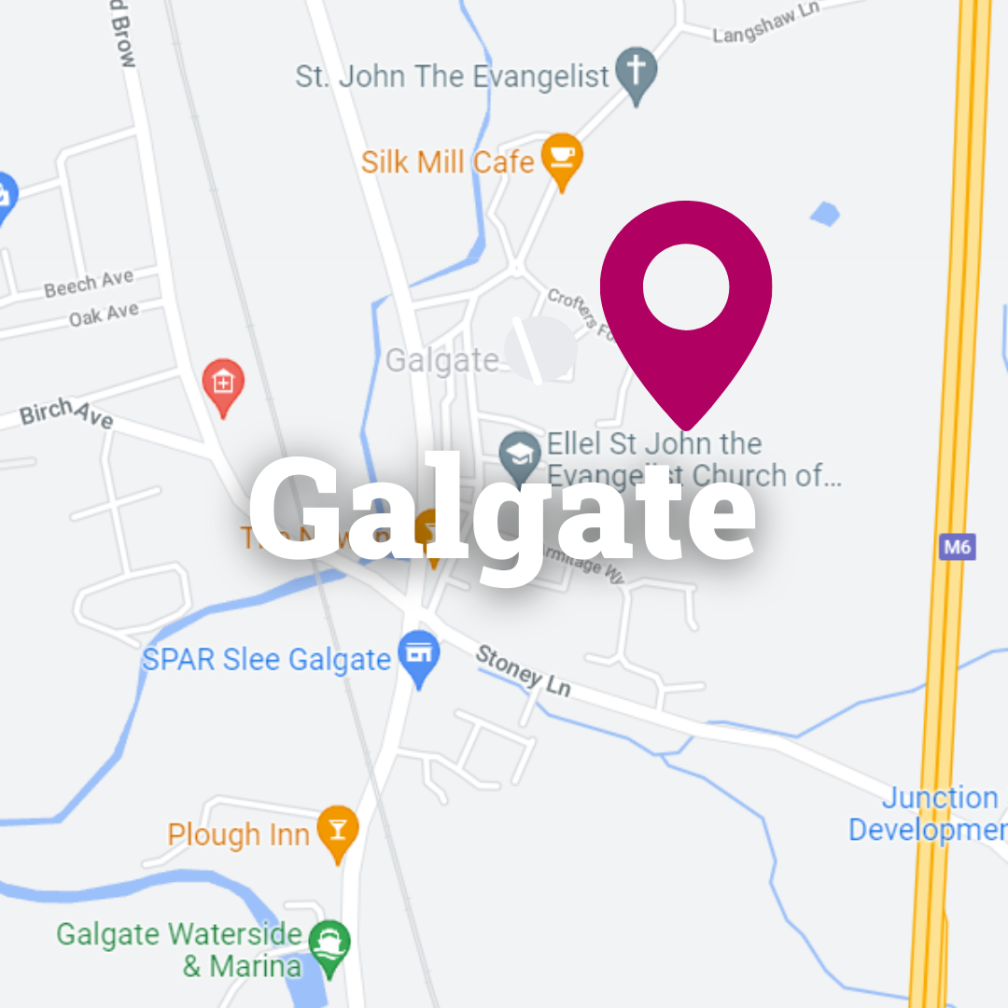 Bowerham
Looking for an area close to University of Cumbria? Bowerham is the place to be, with only a short walk to the university. There's also plenty of bus stops that travel on the main route towards either Lancaster University or Lancaster City Centre. It's a handy area for lots of amenities that are close by too! Such as Spar, Potts Pies, Bowerham Hotel, and if you like chippy tea then we highly recommend Bowerham chippy!
Bowerham is 100% most popular area for students to live, due to it being close to both Lancaster University and the University of Cumbria, and also just within walking distance to Williamson Park. You can walk to the Lancaster City Centre in 15 minutes and the bus stop leading to Lancaster uni is likely to be 3 minutes away!
Bus stops nearby: 16
Pubs: 3
Takeaways: 5
Convenience Stores: 2
Hairdressers: 3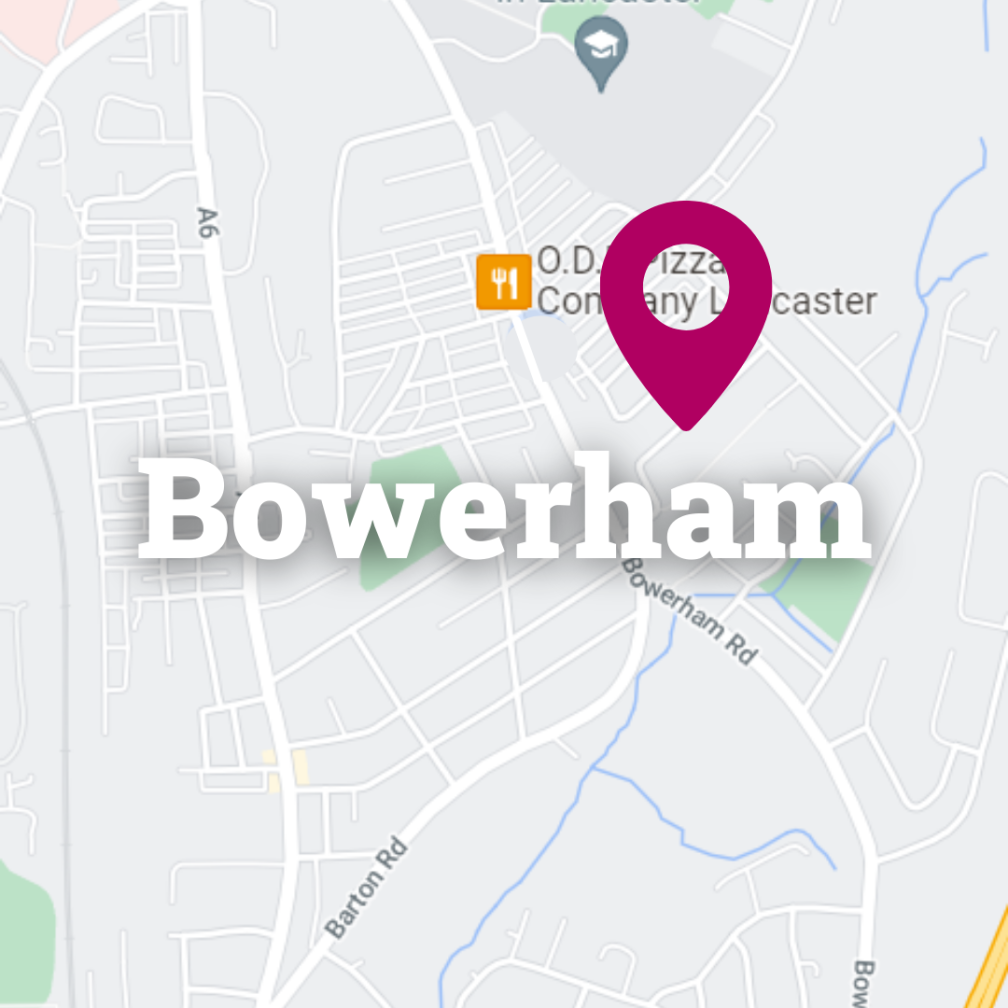 Moorlands
This is a great location if you want to be close to the city centre (5-minute walk) but still within walking distance from the University of Cumbria! Perfect for food shopping, as it's only a short walk from Aldi and Sainsbury's. If you're a bit of a foodie, you'll love living here, with lots of food places such as German Doner Kebab, KFC, Kaspas Deserts and more! If you prefer a pub dinner, then you can take a short walk to The Toll House Inn and The Water Witch, also alongside the canal which is lovely when the weather is fine, and you can even go for a walk on the canal afterwards, and only walking distance from Williamson Park!
Bus stops nearby: 15
Pubs: 3
Takeaways: 8
Convenience Stores: 5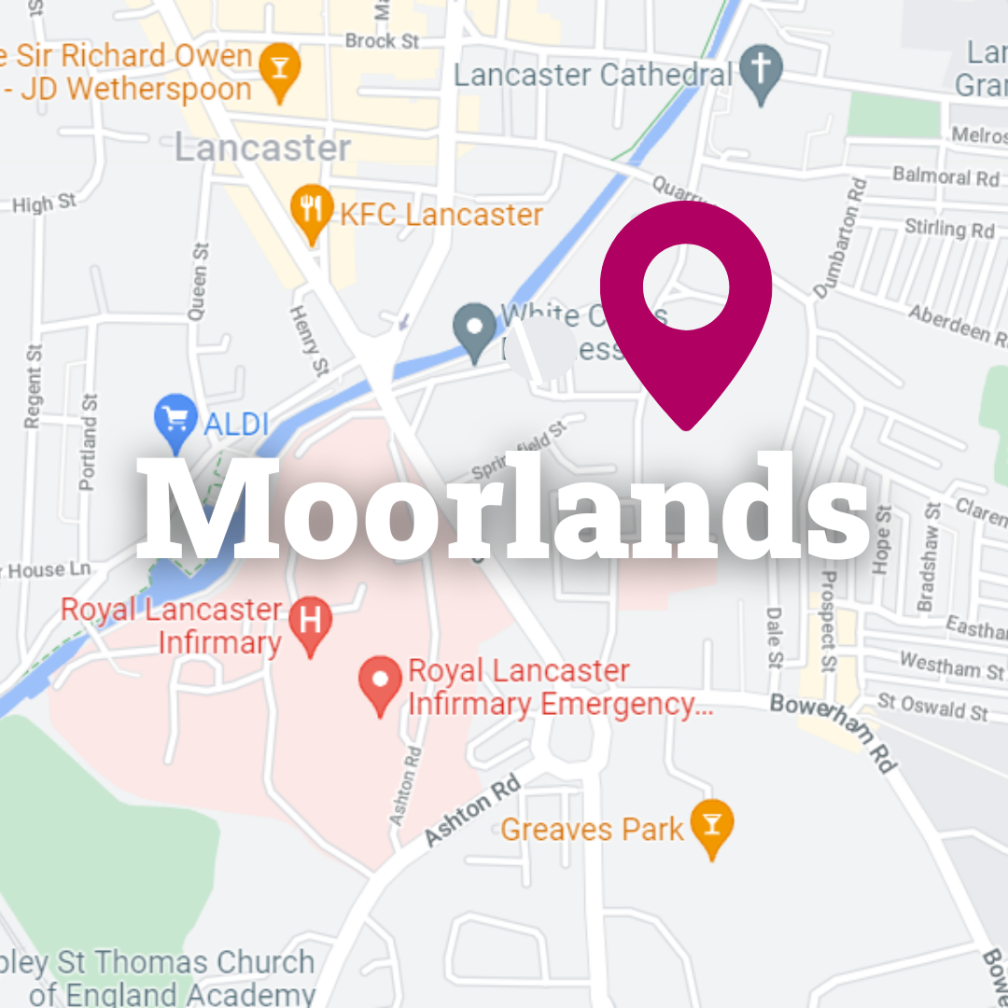 City Centre and Close By
Living in the Lancaster city centre is perfect for you if you love the hustle and bustle and enjoy being in the centre of Lancaster! A city-centre location is super convenient for shops, including Lidl, Sainsbury's and Tesco. There are also lots of restaurants to choose from, bars, and other amenities. Another plus of living in the city centre would be the amazing transport links, there's lots of bus stops around, the main bus station, as well as a train station if you're wanting to travel a bit further afield. There are lots of nice walks to go on around the city centre, including on the Lancaster Canal.
Bus stops nearby: 10
Pubs: 10+
Takeaways: 10+
Shops: 10+