7 Days of Lancaster for Students
Posted on 5 March, 2019 by Administrator
All Posts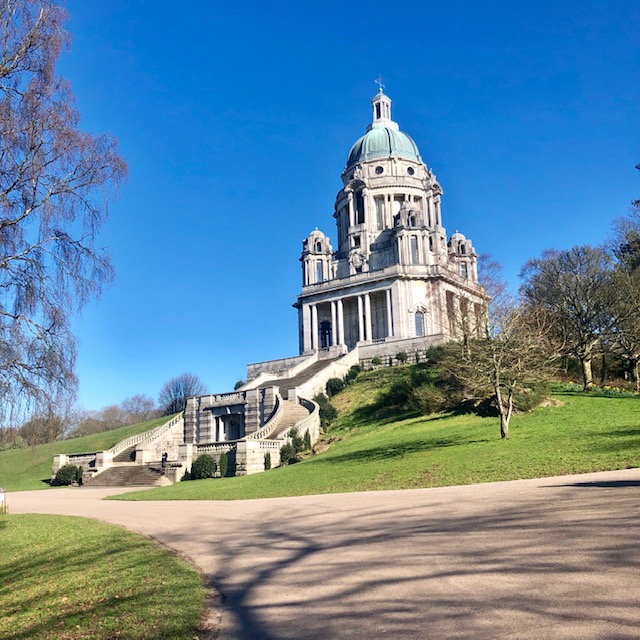 As a student we know that life can be busy juggling assignments, exams and a social life so you may not always get the chance to explore this fantastic city of Lancaster. We've compiled a list of 7 things to do in Lancaster so when you and your housemates have some free time you won't be stuck for things to do.

1. First stop...Williamson Park 🌳🦋
This park is home to 54 acres of park and woodland, the iconic Ashton Memorial which is a dominant feature in Lancasters skyline and the Butterfly House. Every Saturday at 9AM everyone of all levels and ages are also invited to take part in the nationwide Park Run. It is 5KM of lovely views (and a few hills)! Highest Point is also set in the woodland grounds. This is the third time this music festival will take place here and it is due to be even bigger and better than last time. The festival will be held on 17th & 18th May! Williamson Park is MUST see part of Lancaster and there is plenty to do here at no cost or relatively cheap!
2. Something a bit testing...Lancasters very own Escape Rooms!
This is a fun, alternative outing to go on with your housemates. There is a choice of 3 different rooms (you choose your preference) and you then have 1 hour to escape.
Also, if you still have some brain cells left then every Tuesday there is the 'famous' The White Cross pub quiz. It's only a quids in each with some decent prices! 🥂🍻
3. 🎭 The Dukes Theatre 🎭
The Dukes, Lancaster is a key stop off point if you are looking for a bit of art and culture in the area. Dukes runs its own independent cinema showing both cultural and mainstream films, live theatre shows and often features talented artists in a pop-up gallery. If you're looking for something a little more light hearted then comedians are often found to be regularly showcasing here too.
4. Wallings
It always surprises us when speaking to students who have never heard of the 'The Pudding House' at Wallings. Lancaster Uni students can already try Wallings famous ice cream on campus but The Pudding House is well worth a trip out to. As well as ALL the ice cream they also sell homemade waffles, pancakes, cookies, sundaes, cakes and chocolates 🍦🍪🍰🍫. The cafe is also located on Wallings Farm so a cute bonus is seeing the calves, sheep, hens and alpacas 🐮 🐑.
5. Lancaster Castle
When returning to university after the term breaks many will have seen the sign on the M6 - 'Welcome To The Historic City of Lancaster' and a lot of history we have. Possibly the most iconic bit of history is the Lancaster Castle 🏰. There are daily tours available here which walk you through 17th century incarcertions, executions and witch trials. #funfacts Part of Lancaster Castle was an operational prison up until 2011, and since its closure has been used in TV shows, films and also as a party destination!

6. Lancaster Brewery
If you want somewhere to watch live sports then Lancaster Brewery is the place to go. This purpose built brewery has a popular bar attached and is located just on the outskirts of Lancaster. Here you can try four locally brewed beers (Blonde, Amber, Red and Black) which are popular nationwide 🍻 The Lancaster Brewery throughout the year also does brewery tours, hosts food & drink Festivals, Christmas Markets, German Beer festival and live music so it is worth regularly checking what they're up to!
7. Re:Set Mind Body Soul Wellness Centre
This place is brand new to Lancaster (it only opened its doors in February). The centre uses infared therapy, massage therapy, flotation therapy and halotherapy to help with physcial and mental well being. This could be the perfect place for some downtime when exams and coursework are getting a little too much! Check out more infomation here: https://www.resetmindbodysoul.co.uk/
This entry was posted in
Student Tips
and tagged on 5 March, 2019 by Administrator.